When it comes to digital marketing, optimizing for search engines have been a major topic. Search engines have grown to become very popular and to be among the sites that are mostly visited. Before a question finishes forming in a person's mind, he is already looking for how to search for it on the Internet. A lot of people also consult search engines whenever they want to learn about a service they will require. Google currently has the reputation of being the no 1 search engine in the world, with their rules continuously changing to ensure that they are not abused by business and website owner, just for the ranking, without really delivering the value. Here are some golden rules for optimizing your website for search engine in 2016.
Google scraping
In recent times, Google have started to scrap data from websites which they display at the top of their search. For now, the scrapped data are majorly for simple searches such as "what is the meaning of social media". You will tend to see at the top of the page, a definition of social media from a website which Google references. Most people will therefore want to visit that site first once the definition is good enough to get more information. Capturing definitions of services your website promotes could make Google to notice it enough to scrap them.
Less keywords emphasis
With the importance of keywords for search engine optimization, a lot of people started to cram keywords into their write ups so much that it becomes obvious that they are looking to cram in as much keywords as possible, as opposed to passing a message across. Google has therefore adjusted their algorithms to search for keywords that are used naturally as opposed to how frequently the keyword was used.
Optimization of website for mobile phones
The usage of mobile phones has seriously increased, with almost everybody in the developed world having a mobile phone and majority of those in developing countries having one as well. A significant percentage of this mobile phone users also have smart phones, with which they carry out a lot of activities including surfing the Internet. For these individuals, it is easier for them to visit websites that are optimized for mobile phones, it will be difficult for them to view such pages. Websites that are not optimized for mobile phones therefore loses a lot of customers. This is also considering the fact search engines like Google do not give websites that are not optimized for mobile good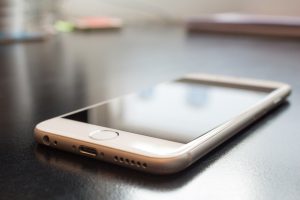 ranking.
Long content
To rank high on search engines like Google, it is important that you upload long content. This is due to the fact that Google want only quality information on its search pages. It is believed that the longer the content of a post, the more information there will be on it for a user.
When you want to rank high on search engines therefore, it is very important that you use some search engine techniques like those explained above.